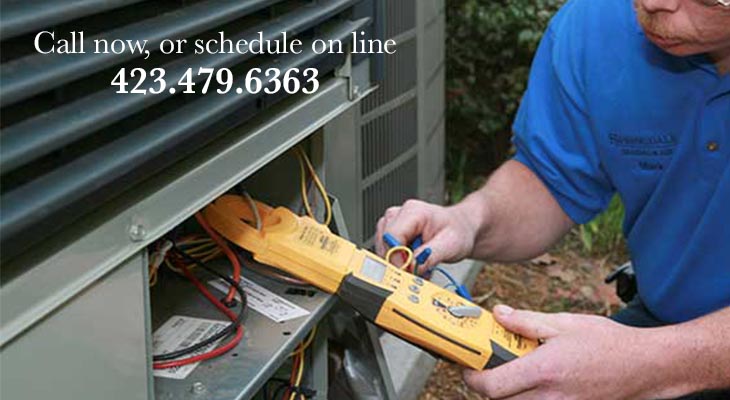 SERVICE & REPAIR

*What is UpFront Pricing
Springdale Heating & Air takes the guesswork out of the cost of repair! No more watching the clock to worry about how much time will be billed. No more sticker shock after new parts are installed. You, the customer, will know how much the service will cost before you get the bill!
How it works.
For residential calls, you will be charged a flat rate of $75.00 for complete system diagnostics. Whether the evaluation takes twenty minutes or two hours, the fee for diagnostics will remain the same – $75.00.
If system diagnostics indicate that repair is necessary, the technician will prepare a quote for the recommended repair, and will present it to you for approval. With your approval, and only with your approval*, the repair will be completed. Again, regardless the amount of time needed to finish the proposed repair, the charge quoted to you for that repair will remain the same.*If you are not on site at the time of service, the quote for repair can be sent to you for approval via e.mail. If you do not have e.mail, the quote will be submitted to you by phone for approval. Either way, your approval of the recommended repair and of the quoted price will be required before the work begins. Please note that the flat rate of $75 for system diagnostics will be due whether or not you opt to proceed with any recommended repair.
A paperless invoice including the diagnostics fee and, when applicable, the cost of repair(s), will be presented for payment. For your records, a copy of the invoice will automatically be sent to you via e.mail, or, if you prefer, a hard copy of the invoice can be mailed from our business office.
Unless other arrangements are made prior to service, payment for all service calls will be due at the time of the call. Our service technicians will be able to receive payment in cash, by check, or with a debit or credit card.
That's it. UpFront. Please let us know how we can serve you in supporting the comfort of your home.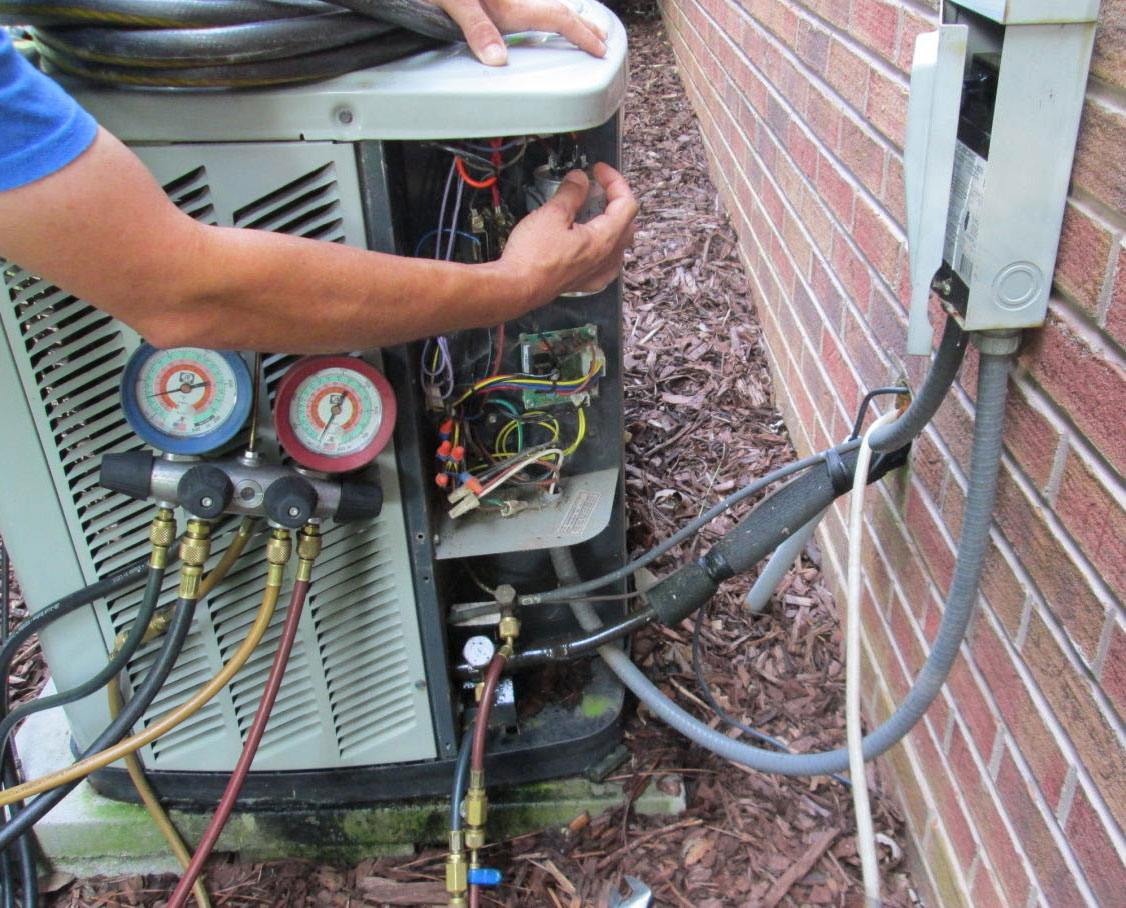 Maintenance Matters.
In the same way routine oil changes protect the engine in your car, routine maintenance of your HVAC system promotes effective, efficient performance and durability of system components. The HVAC industry recommends maintenance on a semi-annual or, at least, an annual basis. Many manufacturers now caution that necessary repairs may not be covered by the manufacturer's warranty if documentation of routine maintenance is not available.
Springdale Heating & Air answers that mandate with our Standard Maintenance Program. With your purchase of a Standard Maintenance Agreement, our office will contact you at approximately six-month intervals (or annually, if you prefer) to schedule a maintenance call.
As applicable, maintenance will include cleaning the evaporative and condensing coils, cleaning the condensate pump and drain, and verifying secure connections of electrical components with proper voltage and amp draw. Where a furnace is in use, Fall/Winter maintenance will include conducting a gas pressure test, cleaning the flame sensor (if applicable), and checking the condition of the heat exchanger and exhaust vent to guard against hazardous release of carbon monoxide into the home. On each visit, the technician will complete a thorough seasonally appropriate checklist of diagnostics to insure accurate system pressures, temps, refrigerant charge, and overall operations.